Scott Robinson
In 1995, after years of spiritual study, Scott founded Lightwork Spiritual Development, of which he is the Spiritual Director. Since 1995 he has been teaching intensively.
Scott believes that on a core level every spiritual teacher of integrity is teaching the same thing, because the core spiritual principles never change. However, there are unlimited ways to express these principles, and every spiritual teacher and practice has its own unique flavour. Finding a flavour that one likes is the task of the seeker.
Scott is also an artist, musician and poet, and has traveled the world extensively. He feels his purpose is to be on his spiritual path and to assist others on their path. His teaching is safe and supportive with amusement and integrity.
Krista Morrison
Krista first discovered Lightwork thanks to a tiny poster on Hornby Island. At the time she was practicing yoga and writing a play, but knew she was yearning for her true calling. Something about that little poster spoke to her and she hitchhiked her way to a Lightwork 'Healing Space' event. Soon after she did Lightwork Level 1 Meditation and a private reading-healing session with her teacher.
Her love for the practice was so immediate she then packed her bags and moved to Vancouver (despite having no job at the time or place to live) to do Level 2 Meditation. She made her way through several years of intensive training, graduating from the Lightwork Teacher's program in 2003, and later becoming the first person ever to complete the Apprenticeship program.
Krista's favourite thing about teaching and giving private healing sessions is helping people tune into themselves as spirit. She's known for bringing levity to situations that are 'supposed' to be serious, and she says that practicing Lightwork meditation has allowed her to transform into the person she always knew she could be.
Prior to Lightwork Krista went to theatre school, became a yoga teacher and received a diploma in clowning.
In addition to teaching and offering private sessions, Krista oversees many aspects of the day-to-day management of Lightwork as the Director of Operations.
Julia Watson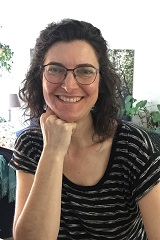 Julia completed the Level 7 Apprenticeship Program in March 2010. Her love of teaching makes her an enthusiastic teacher of the Lightwork spiritual principles.
Her conscious spiritual journey started in her mid twenties but it wasn't until she found Lightwork in 2002 that she learned the diligence, tools and practice needed to sustain a spirit centered life. Lightwork has provided a structure and a reference point in which to rest while the world rushes around. It has become her touchstone and community.
Julia Thiessen
Julia completed the Level 7 Apprenticeship Program in Mar 2012. Her passion for learning and growth has lead her to offer spiritual services to those that seek more light in their lives. Julia offers private sessions, including readings, healings, and teaching meditation.
An important aspect of Lightwork is an on-going commitment to putting spiritual information out into the world using as many different mediums as possible. Julia heads up the production and post production department which is essential in the process of using the media arts to transmit Lightwork's spiritual message.
Cathy Belgrave
Cathy has been taking classes with Lightwork since 2002 and is a certified Lightwork Teacher. Her intent is to be on her spiritual path, raising her consciousness, growing and changing.
With her teaching, Cathy supports others in raising their awareness, bringing peace, clarity and conscious choice to their lives. Cathy has blended her passion for writing with her dedication to her spiritual practice to offer Lightwork Creative Journaling workshops. She is currently living and teaching in Calgary, Alberta.
Darci Tomlinson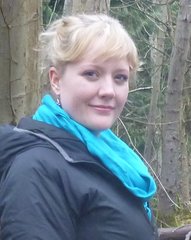 Darci has practiced Lightwork since 2005; she is currently in the Level 7 Apprenticeship Program. Darci's dedication to the Lightwork Spiritual practice is grounded in the principals of Lightwork and empowered by the supportive Lightwork community.
Darci is focused on health and healing through spiritual awareness. She believes all healing is self healing, and knows that people have the innate potential to heal themselves with support, tools and information.
Darci works as a registered nurse which adds an understanding of biology to her spiritual healing work. With a loving and supportive environment, she offers Lightwork private energy reading/healing sessions as well as Lightwork meditation classes.
Darsi Kamay
Darsi began studying Lightwork in 2006, after years of searching for a spiritual practice to support her journey. She studied healing modalities at retreat centers worldwide, and found Lightwork to be a spiritual path of great integrity.
Though she had been a spiritual guide herself in the past, she found it helpful to start again as a beginner. She is currently in the Level 7 Apprenticeship Program.
She enjoys writing, and is editing two books for Lightwork at this time. One is a beginner book to accompany Level 1 teachings. The second is a collection of Next Step Class essays, poetry and photography by Scott.
Tiffany Robinson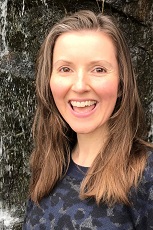 Tiffany brings dedication and enthusiasm to the Lightwork practice, offering private readings, healings, and Level 1 meditation classes. She is thrilled to be in the Level 7 Apprenticeship. Her intent is to create spiritual freedom for herself, while assisting others on their journeys.
Aligned with her passion for meditation, Tiffany works for a non-profit in Vancouver, training volunteers to offer mindfulness workshops in secondary school classrooms throughout the Lower Mainland. Her training at Lightwork was integral to building and implementing this curriculum. Tiffany is passionate about mentoring, supporting, and teaching people of all ages.